What's MBSJ?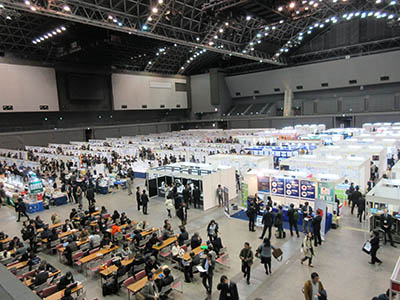 The Molecular Biology Society of Japan (MBSJ) was established in 1978 by nearly 600 members. Since then, it has grown to encompass nearly 13,000 members, making it Japan's largest biological society.
In the MBSJ Annual Meetings, held every winter, approximately 3,000 presentations are given, and the number of participants exceeds 7,000.
MBSJ was founded with the objective of making molecular biology a common language for borderless discussion.
"As the process of learning advances, there is a tendency for increased specialization and differentiation within each field, but . . . the objective of MBSJ is to create truly multidisciplinary-based life science by incorporating a diverse range of researchers that will both collaborate and continue research in their respective specialized fields."
[excerpt from MBSJ's founding letter of intent, 1978]
We feel it is exactly this multidisciplinary and free atmosphere that encapsulates the identity of MBSJ and it may also be the unifying force that attracts scientists from various fields.